Reminder that the FCCLA shirt orders for Marathon for a Better Life are due on November 14th. Checks can be made out to Gilboa FCCLA. All proceeds will be donated to Marathon for a Better Life which provides assistance to residents of Schoharie County dealing with cancer.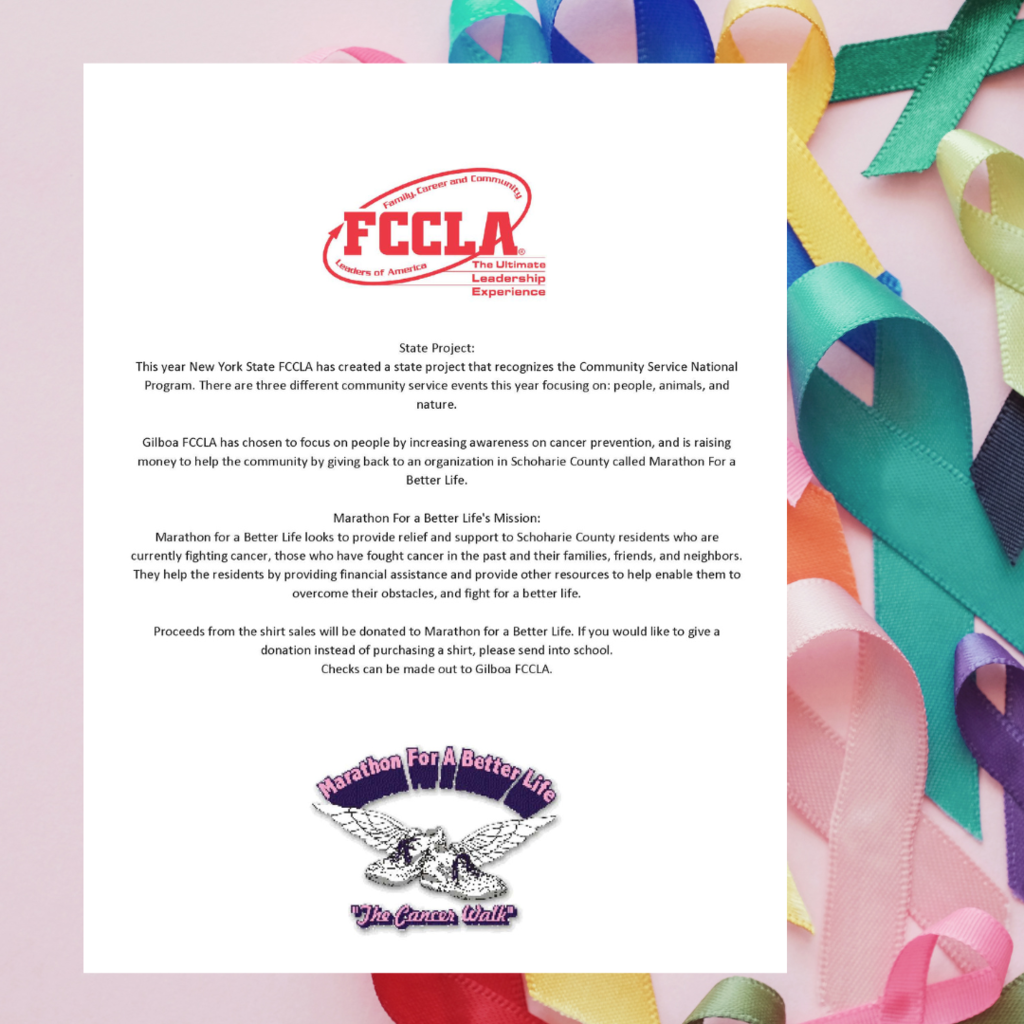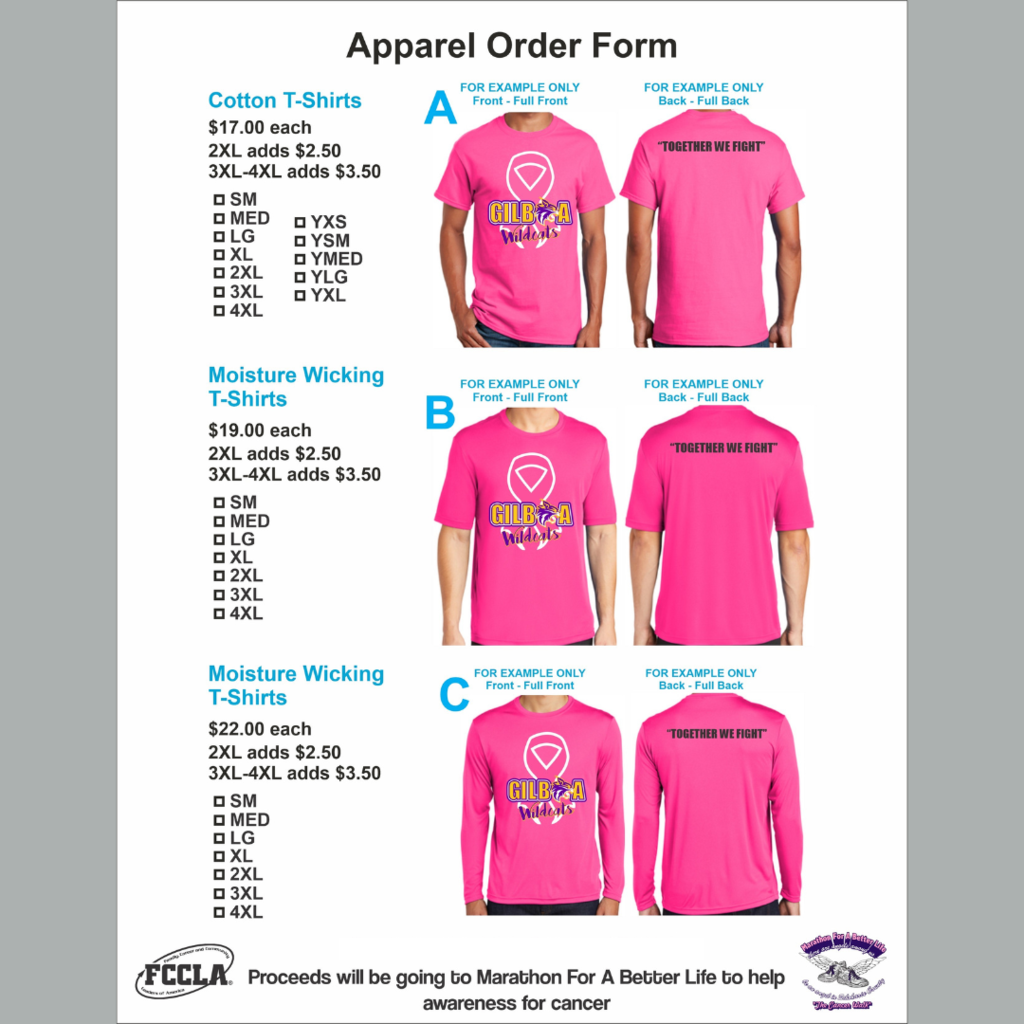 Stay tuned: Ski Club information will be coming soon!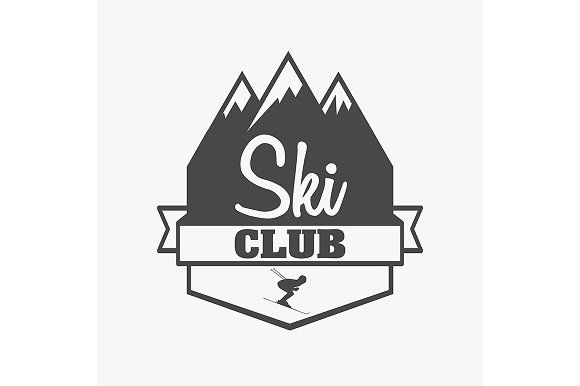 November 2022 PARENT/TEACHER CONFERENCE INFORMATION November 17th and 18th Dear Parents and Guardians: Parent Teachers Conferences are scheduled on Thursday, November 17th from 3:00 to 8:00 p.m. and on Friday, November 18th from 1:00 to 3:00 p.m. Students in grades PreK-12 will be dismissed after lunch at 12:49 PM on Friday, November 18th. Students attending NCOC programs all day or in the afternoon will be bused home at the end of the day as usual. There will be no CROP on November 17th or 18th. We ask that you please remember to arrange for childcare. There will be a fifteen-minute time slot scheduled for each student's parent teacher conference. Elementary parents should have been informed by the classroom teacher regarding your meeting date/time. High school parents please contact Mr. Ringuette in the Guidance office at 607-588-7541 ext. 4 to request a Parent/Teacher Conference or one will be appointed should the teachers request one. If you need to bring your elementary child(ren) with you during your conference ALL students need to be signed into the supervised classroom available for elementary students and siblings during the scheduled parent conference time. This will be held in the school cafeteria or auditorium. This service is provided only while parents are here for their parent-teacher conference. Each child should bring something to do during this time period. Students may not stay after dismissal for the afternoon, or until a later parent conference time. No students are allowed on the playground unsupervised. Thank you in advance for your cooperation, support and participation. Sincerely, Jack Etter Superintendent of Schools
Reminder that our Scholastic Book Fair is happening this week. Stop by and check it out!!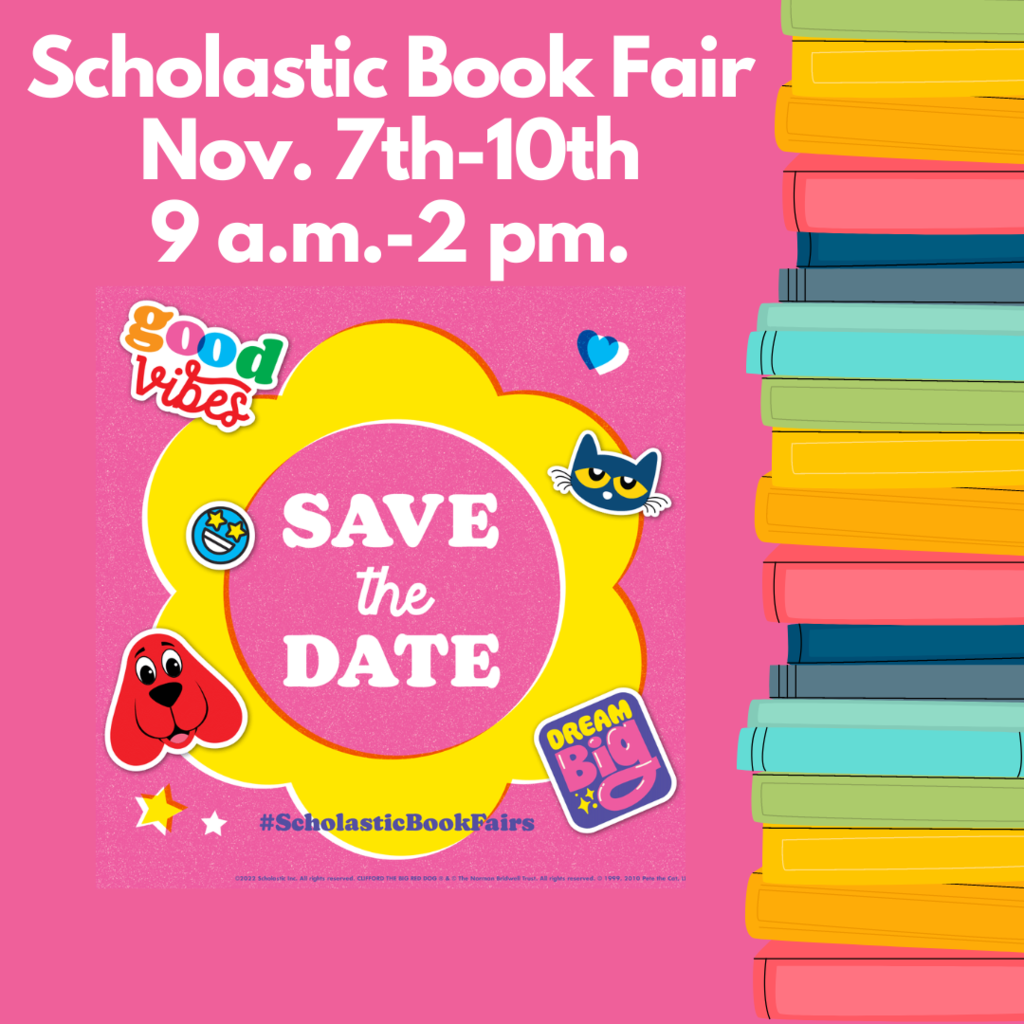 The Faculty and Staff here at GCCS would like to wish a Happy Birthday to Sean Martin and Ms. Rosetta Richardson!!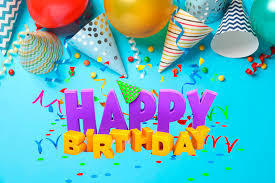 The Faculty and Staff here at GCCS would like to wish a Happy Birthday to Arianna Lattrell and Reed Shultes!!
Help support FCCLA members earn money for their state conference in March. All orders are due Monday, November 7th. Items should be delivered the week of December 12th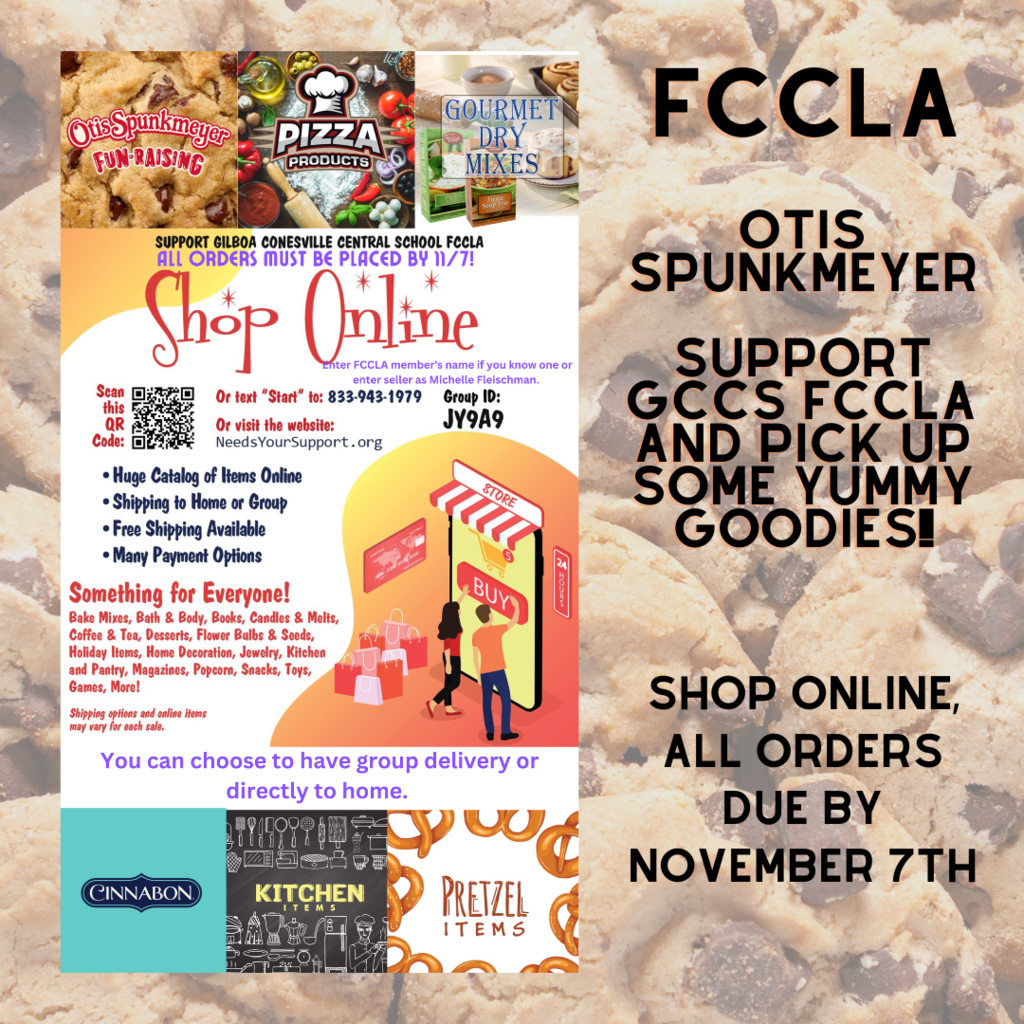 Tuesday, Nov 1st, known as Day of the Angelitos (little children), Mrs. Cammer led the Spanish 1 class through a lesson on how to make papel picado decorations! She even spoke Spanish in the classroom. The room is full of papel picado decorations so stop by and take a look.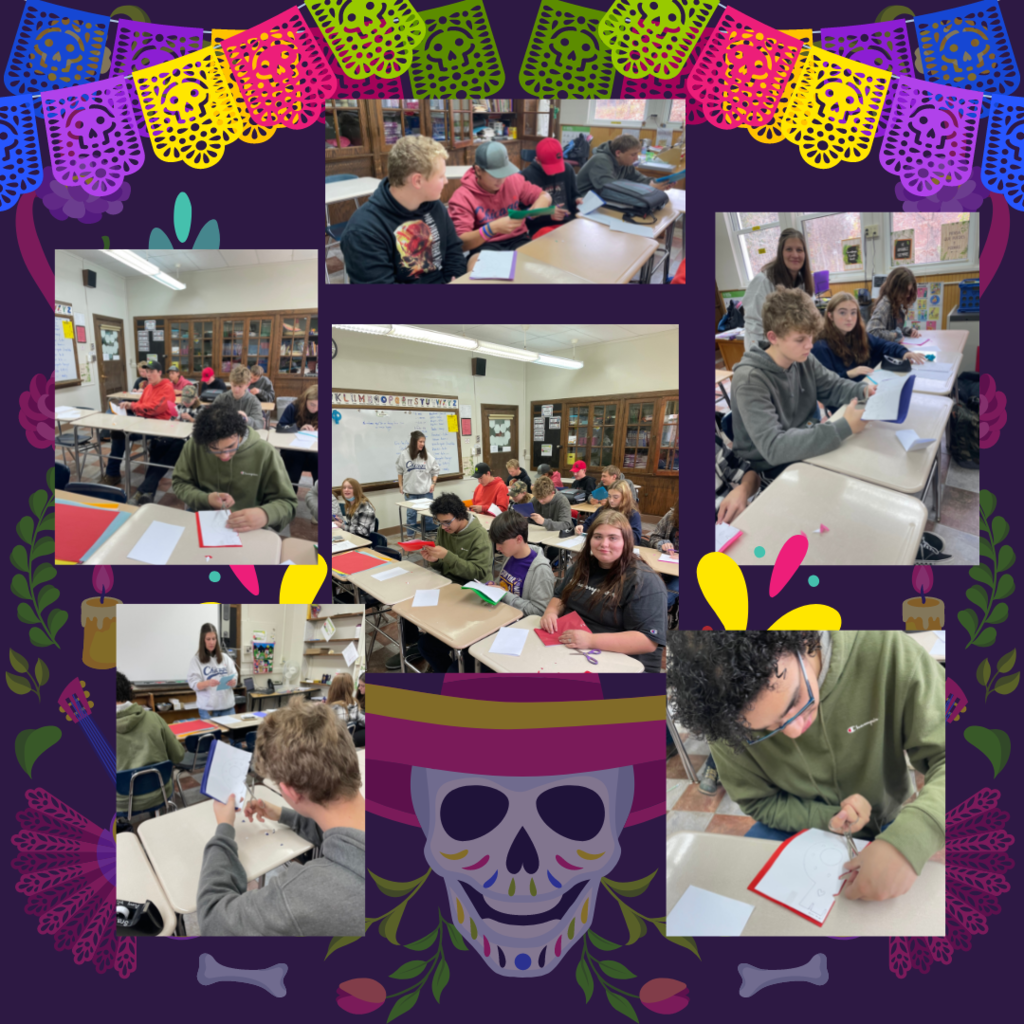 There will be an Emergency Board of Education Meeting tonight at 6:30 p.m.
The Faculty and Staff here at GCCS would like to wish a Happy Birthday to Ronan Billings!!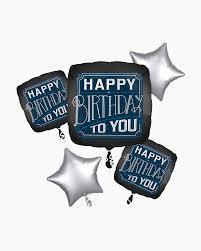 Attention all Class of 2024 parents and guardians. Dinners on Us tickets and money are due Wednesday, November 2nd to your advisors!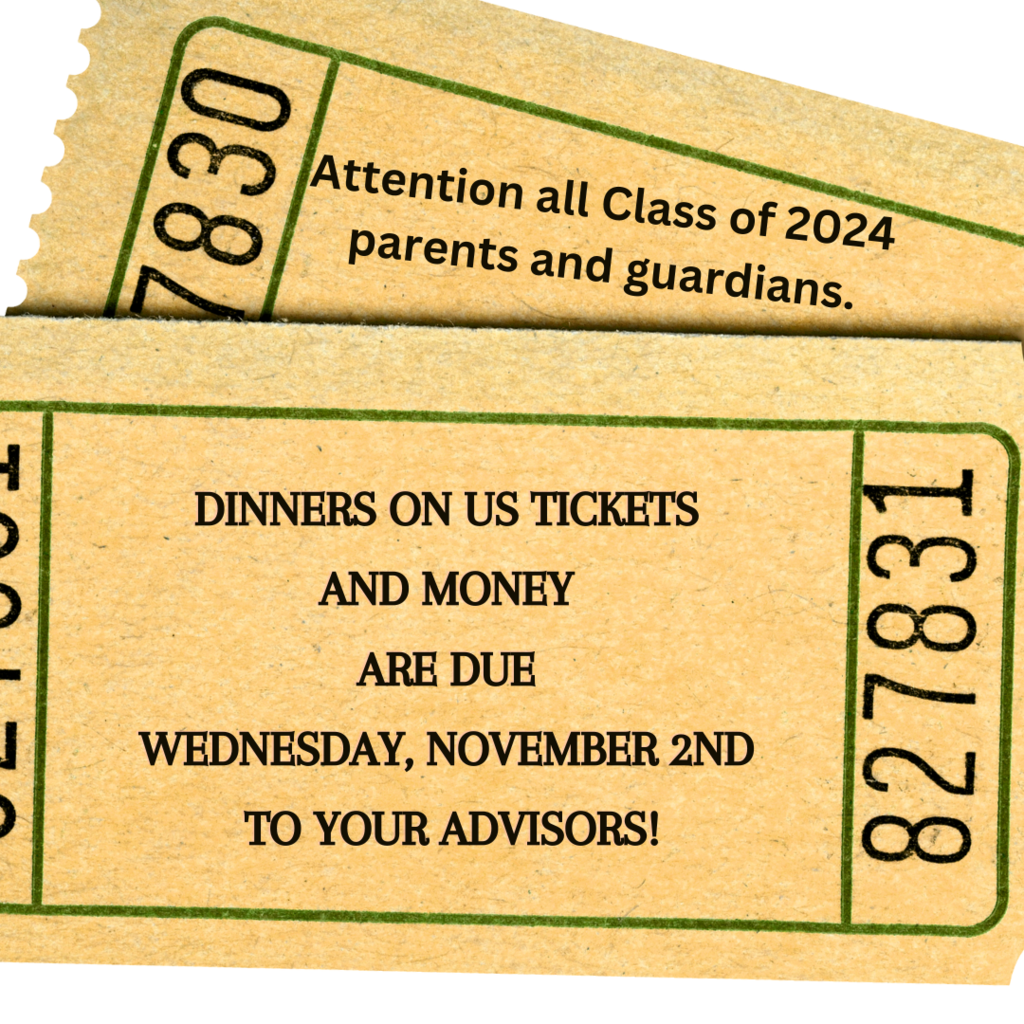 Congratulations to the following fall student-athletes on being named to the Delaware League All-Star Teams! First Team - Dakota Oliver - Varsity Boys Soccer Jamie Perry - Varsity Boys Soccer David Cammer - Varsity Golf Second Team - Joe Wille - Varsity Boys Soccer Karly Sutton - Varsity Girls Soccer Matthew Keyser - Varsity Golf Shane O'Hara - Varsity Golf Honorable Mention - William Cipolla - Varsity Boys Soccer Anthony Marsh - Varsity Boys Soccer Laura Breigle - Varsity Girls Soccer Caitlyn Ciaravino - Varsity Girls Soccer Garrison Ross - Varsity Golf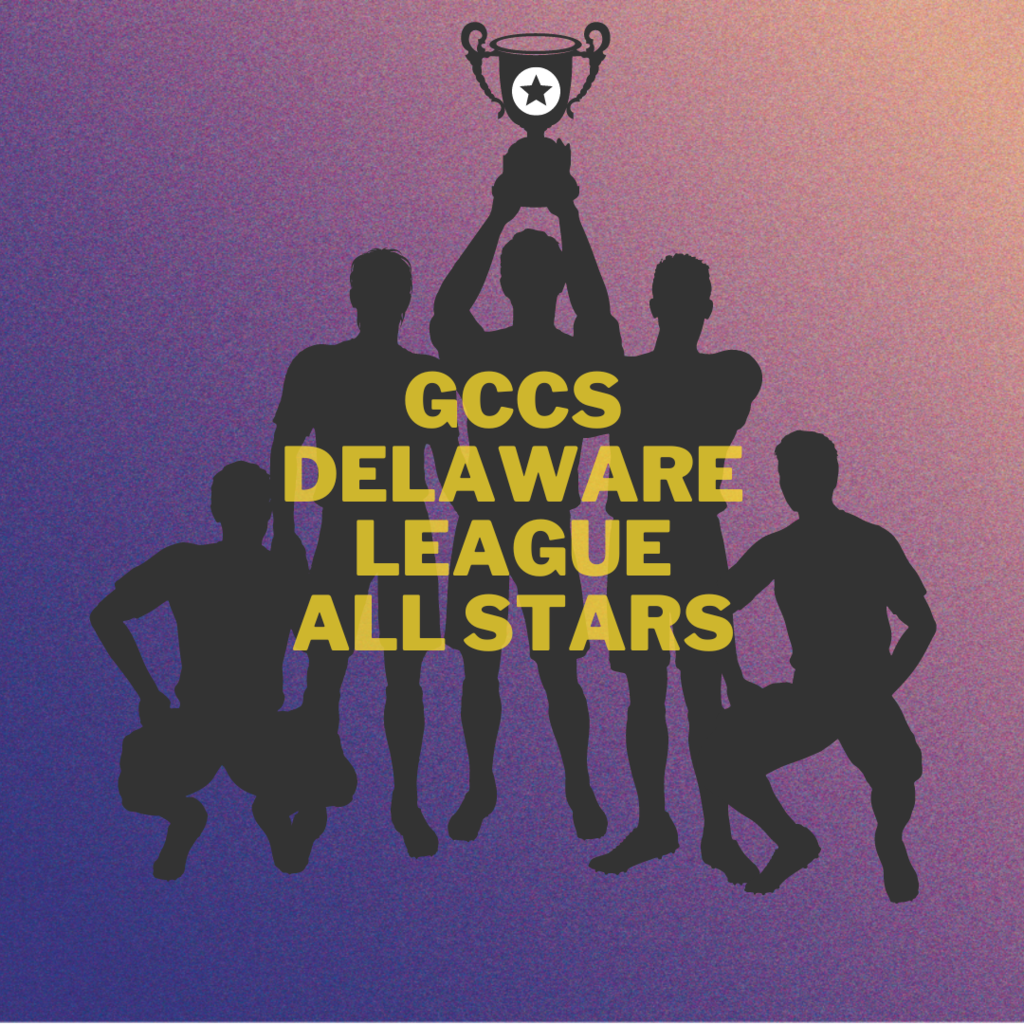 Have a safe and Happy Halloween!!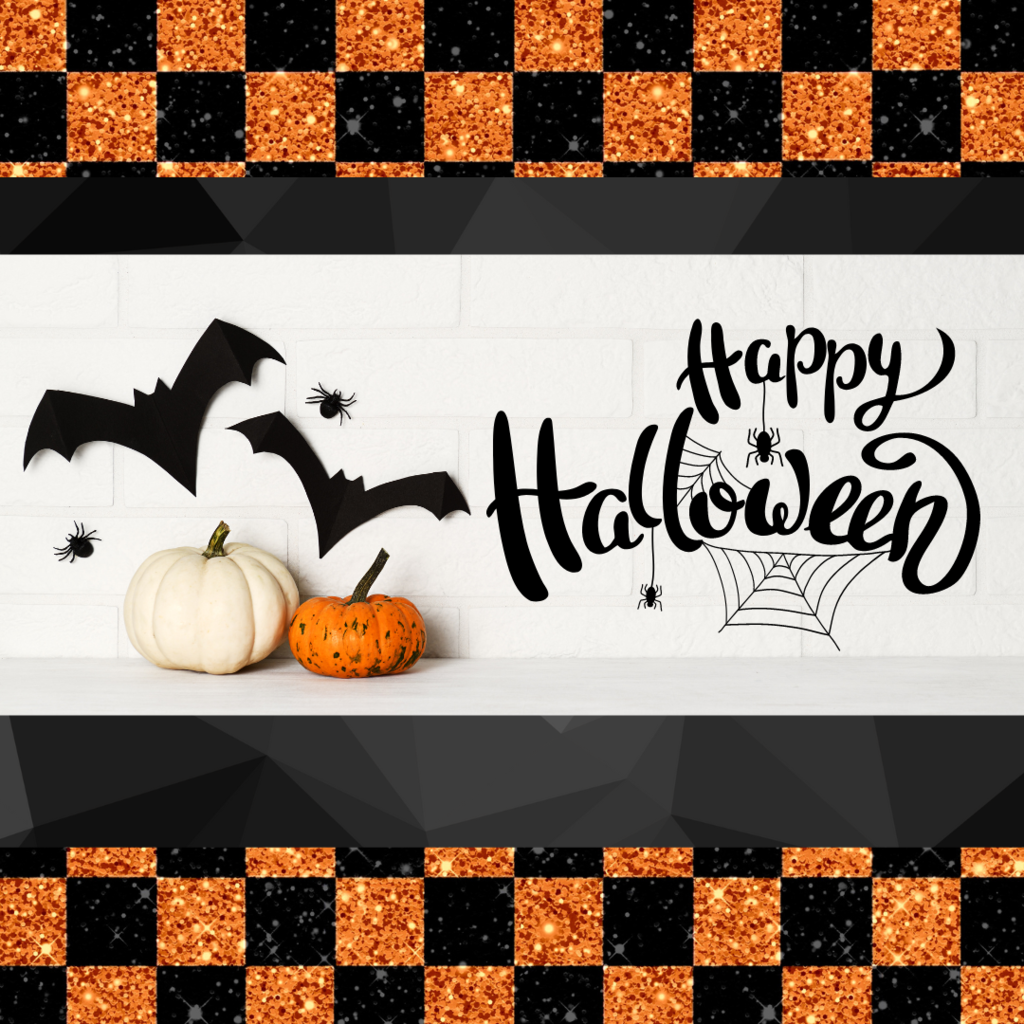 The Faculty and Staff here at GCCS would like to wish a Happy Birthday to Lyla and Willow Dudley!!!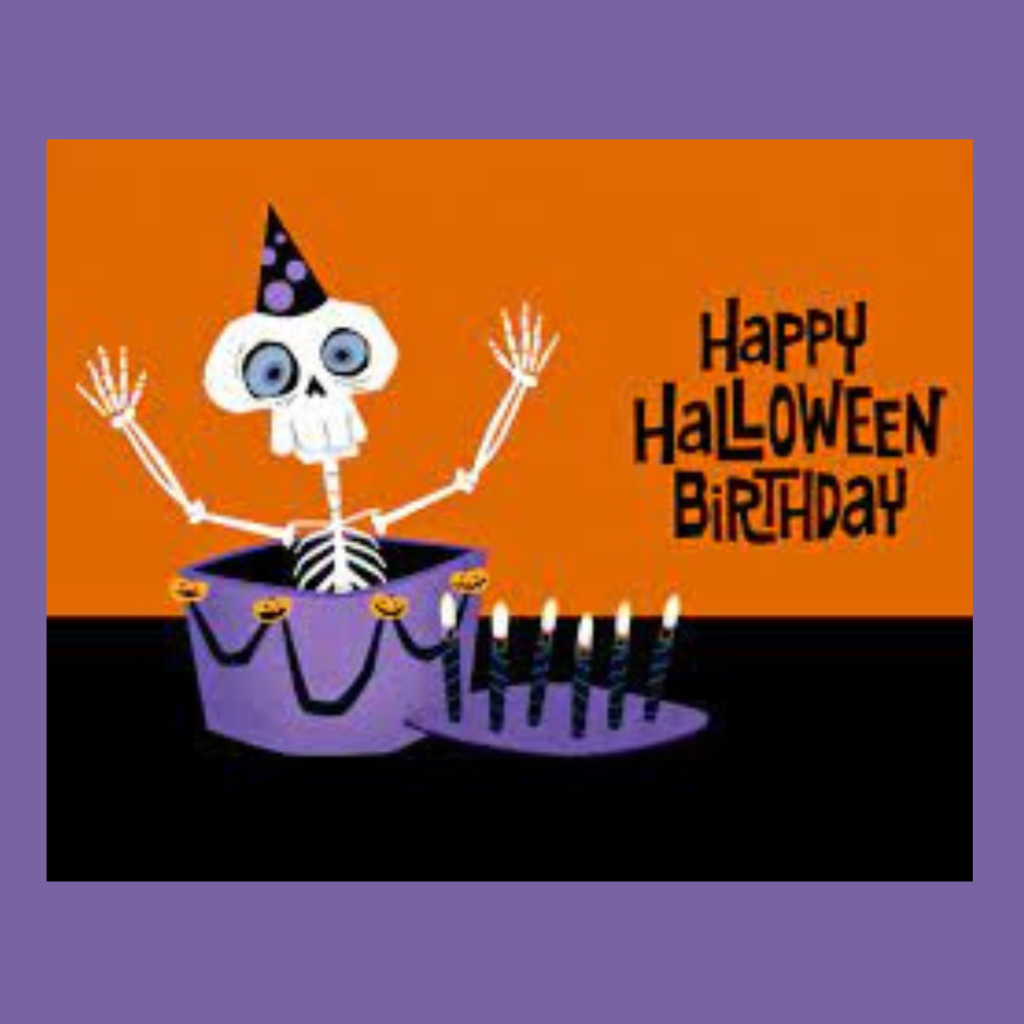 Reminder: There will be NO CROP Monday, October 31st. Happy Halloween!!!!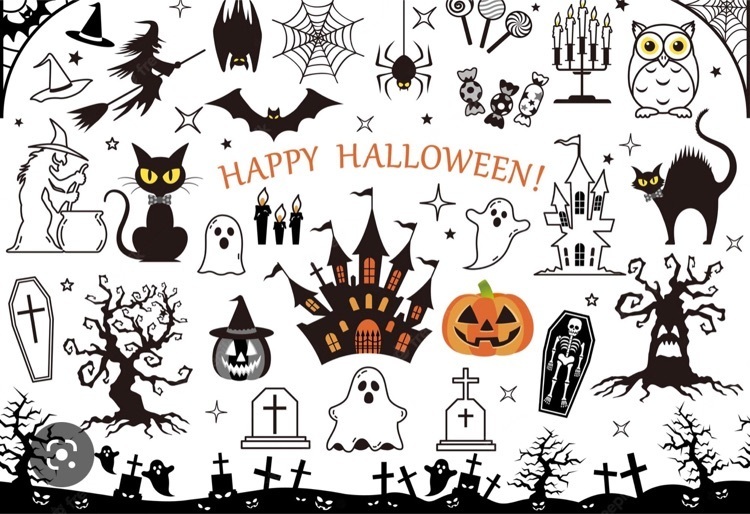 The Faculty and Staff here at GCCS would like to wish a Happy Birthday to Kinsley Martin and Layla Schamante!!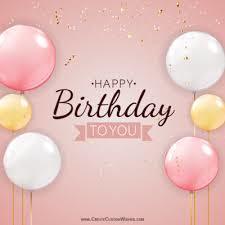 The GIlboa-Conesville Drama Club presents: A Family Reunion to Die for. Showing in the Matthew Murray Auditorium on Saturday, November 5th at 7 p.m. and on Sunday, November 6th @ 2 p.m. Tickets are $10 Students and Senior Citizens are $5 Children 5 y/o and under are free Please come out and support the Drama Club!!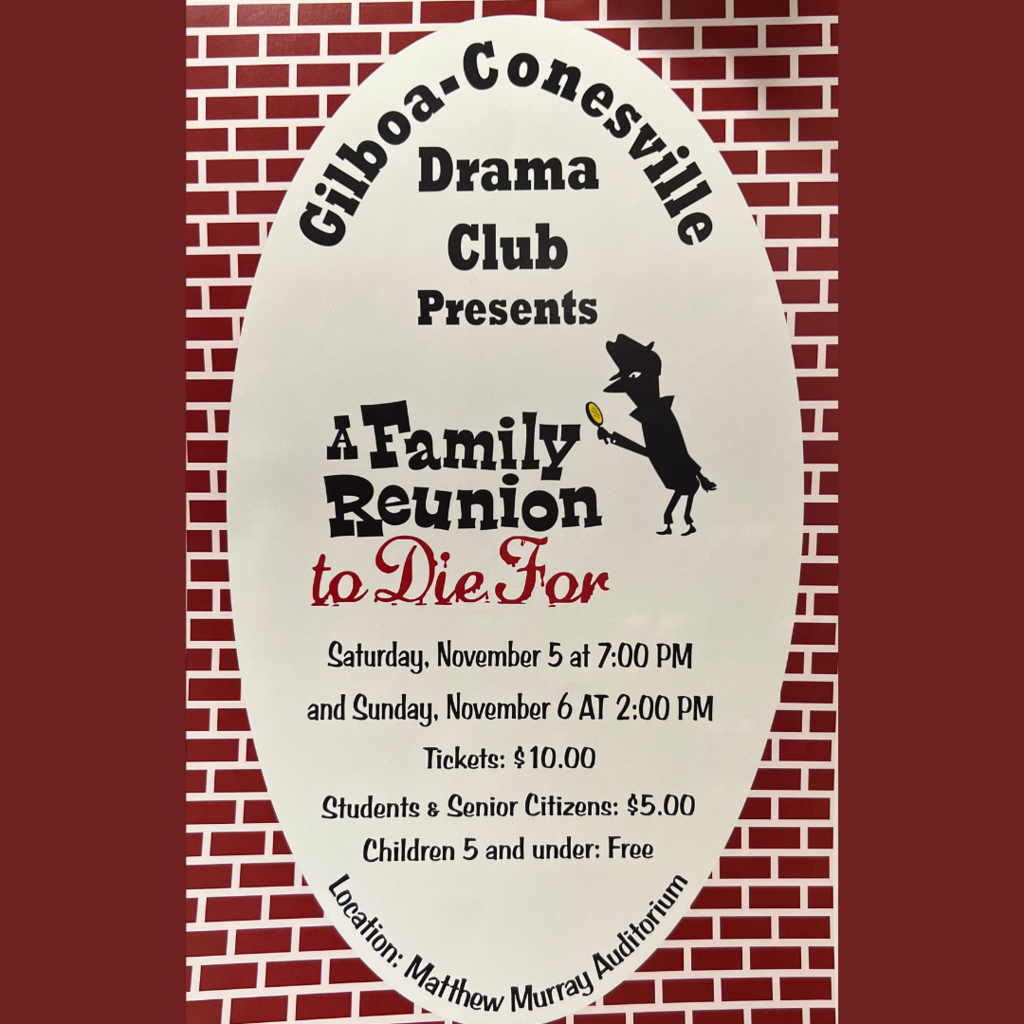 There will be an emergency Board of Education meeting tonight at 6:30 p.m. It will go directly into Executive Session to discuss personnel matters.
The Faculty and Staff here at GCCS would like to wish a Happy Birthday to Jameson Bruck, Elleigh Koehler, and Gracyn LaSalle!!!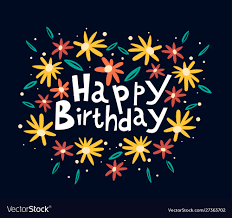 On Tuesday, October 25th, the Spanish 3 class and the Drawing & Painting 1, Sculpture 1, and Ceramics 1 classes went on a field trip to The Met Cloisters in upper Manhattan. They enjoyed a guided tour of Art and Society in the Global Middle Ages led by Ms. Erica Kenney. They learned about the word "fresco" (fresh )and how some murals were painted using fresh plaster and natural dyes. They also walked through a cloister and half a cloister and learned what a cloister is. They then enjoyed some storytelling as Ms. Kenney explained to them the story behind the famous tapestries that are on display there. All students were given tickets so that they could come back with their friends and family. So hopefully they will share the experience with you! After the tour of the museum, the group walked about a block away , down some very steep stairs to the restaurant The Cloister Grill, a Dominican cafe. They all enjoyed a taste of the Caribbean, some music and a server who spoke to them in Spanish. It was a great day! Thanks to GCCS, the BOE, administration and the business office for all of their help organizing this trip!