Please Note: The Gilboa-Conesville Central School Tax Collection period has ended. Taxes may be paid at the County Treasurer's Office for which your property is located through November 30, 2022. All school taxes remaining unpaid on December 1, 2022, will be relevied on the 2023 Town and County Taxes.
SCHOOL TAX INFORMATION
School tax bills are mailed out in late August. Taxpayers should anticipate their tax bills to be delivered by mail on September 1, 2022.
2022/2023 School tax information for district properties will be available on September 1, 2022. You may visit https://www.infotaxonline.com/FindProperty.aspx?113.
Payments made will appear as paid after the tax collection period has ended.
2022/2023 Tax Collection Period
School property tax bills are due by September 30, 2022. All taxes paid or postmarked after September 30th shall bear an interest charge of two percent (2%) until October 31, 2022. No tax payments will be accepted or processed by the school tax collector postmarked after October 31, 2022. All taxes remaining unpaid after October 31, 2022 shall be returned to the appropriate County Treasurer for further collection.
Payments can be made by mailing exact payment due to the tax collector.
Please make checks payable to:
Carol S. Maxim-Aplin
Tax Collector
679 State Route 30
Gilboa, NY 12076
(518) 817-3774
Please do not mail cash.
In addition, the following places will be open for tax collection from 9 am – 1 pm on the following dates:
Saturday, September 3rd – Blenheim Town Hall
Saturday, September 10th – Conesville Town Hall
Saturday, September 17th – Prattsville Town Hall
Saturday, September 24th – Gilboa Town Hall
Payments in cash or check will be accepted on-site. Change will not be provided.
****This year, we have introduced online payments for tax bills. If you would like to pay online, you may visit infotaxonline.com. Please note: A 2.65% service fee will be included on all credit card payments. Gilboa-Conesville Central School District will only receive the principal amount owed on the Tax bill. Service fees are imposed by the vendor (Municipal) and are remitted directly to them. The fees do not increase the district's tax revenue.
STAR (SCHOOL TAX RELIEF) EXEMPTION/CREDIT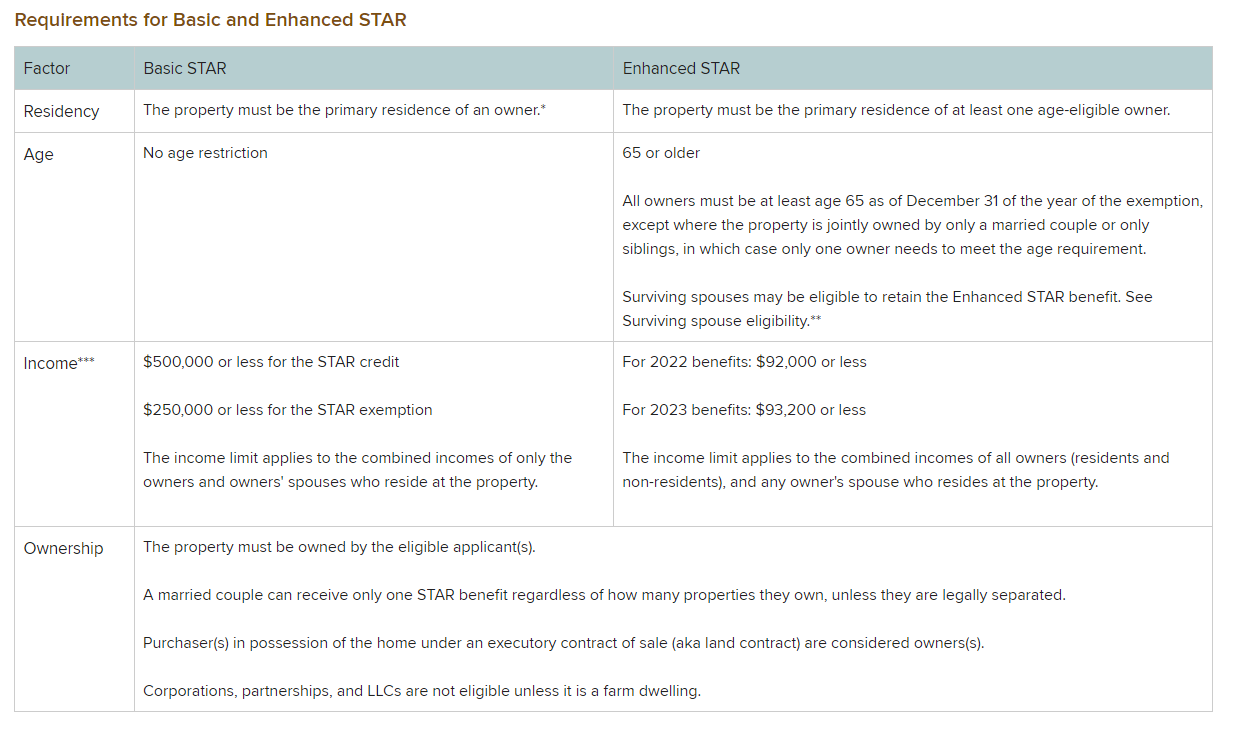 | | | | |
| --- | --- | --- | --- |
| Municipality | Enhanced exemption | Basic exemption | Date certified |
| Town of Blenheim | $53,180 | $21,300 | 04/07/2022 |
| Town of Broome | $74,900 | $30,000 | 04/07/2022 |
| Town of Conesville | $74,900 | $30,000 | 04/07/2022 |
| Town of Fulton | $44,190 | $17,700 | 04/07/2022 |
| Town of Gilboa | $1,720 | $690 | 7/5/2022 |
| Town of Roxbury | $67,410 | $27,000 | 4/7/2022 |
| Town of Ashland | $50,930 | $20,400 | 4/7/2022 |
| Town of Lexington | $72,090 | $28,880 | 4/7/2022 |
| Town of Prattsville | $71,900 | $28,800 | 4/7/2022 |