Attention Juniors:
Don't forget to register for the SAT. Here are the upcoming test dates:
Saturday, March 11th- Registration deadline is Friday, February 10th.
Saturday, May 6th- Registration deadline is Friday, April 7th.
Saturday, June 3rd- Registration deadline is Thursday, May 4th.
To register:
Go to: https://satsuite.collegeboard.org/sat/registration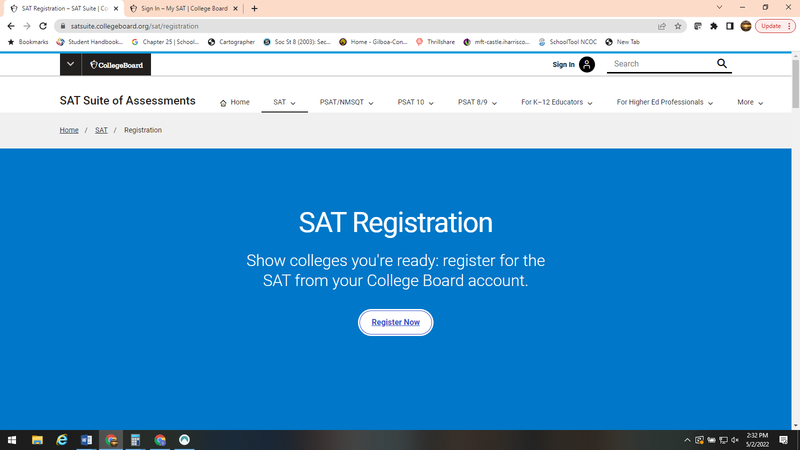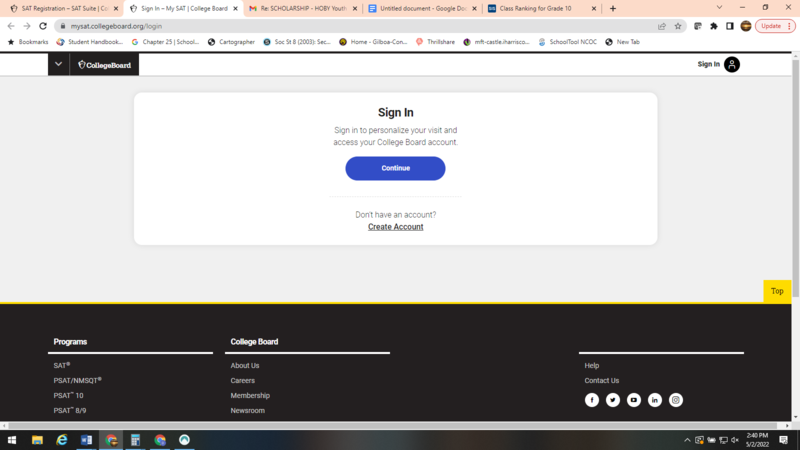 Click on "Create Account" if you do not have an account or click on "Continue" if you already have an account.
Register for the exam. You will need a picture of yourself to upload at the end of the registration process. Since everyone is receiving free lunch this year, please stop by the Guidance Office for a fee waiver to cover the cost of the test.
Good luck! Please don't hesitate to ask for help if you need it.
Mr. Ringuette